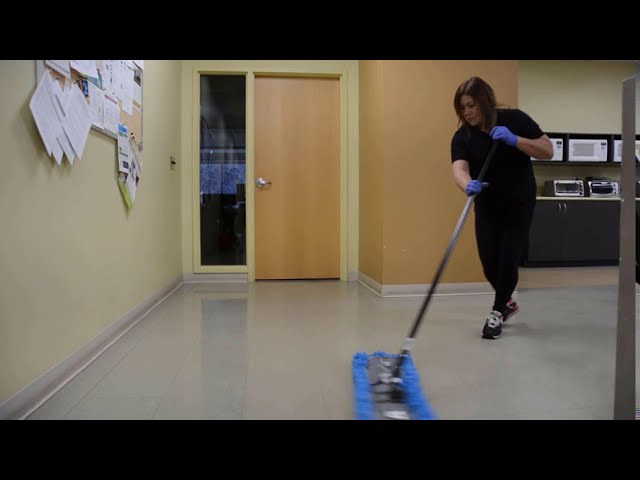 Janitorial Services
Commercial - Office facilities
Get A FREE Quote
Santa Barbara Commercial Cleaning Services
We Service All Of Santa Barbara County. 
Re-Open Your Business With Our High Quality Ongoing Commercial Cleaning Services.
Optional: On Each Visit, Have Your Facility Disinfected With Our Medical Grade Disinfectant Foggers Made To Fight Covid-19.
Commercial, Office & Janitorial Services.
Professionals Cleaners.
Fully Insured.
All Cleaning Supplies Included.
Text Messages & Email Reminders.
Always Improving.
Providing Commercial & Office Cleaning Services in Santa Barbara, CA.
It is our goal to offer you the best possible commercial & office cleaning service available.
If you aren't 100% satisfied with your cleaning, we will come back and re-clean at any charge extra!
Our team of professional clean and maintains buildings such as hospitals, schools, business buildings, offices.
What We Do:
Initial Deep Clean (Every New Contract)

Ongoing High Quality Commercial Cleaning.
Covid-19 Disinfection (medical grade)
Our Cleaning Services:
Trusted & Established Janitorial Service Company
Office Cleaning also know as "Janitorial Service" is not an easy task, maintaining a clean office is more difficult than it seems, getting to your office and still getting rid of the mess, throwing away the trash & clean the dust, is not at all satisfactory and it takes time.
But it has to be done, a careless home produces spiders bites, or breathing problems due to dust accumulation.
We are here to help you, we know how difficult it is to keep the office clean and that is why we take care of that!
We also know that there are several types of clean for the home, at the bottom you will find a list of our office cleaning services in Santa Barbara.
It's as Easy too book with us.
BOOK: Tell us when and where you want your office cleaning.
CLEAN: A certified cleaner comes over and cleans your office.
HAPPINESS: Sit back and relax. Enjoy your sparkling office!
Why Choosing Us Is The Best Choice For Janitorial Services in Santa Barbara?
We provide House Cleaning Services and also commercial cleaning services in Santa Barbara, CA We have great teams of hardworking trusted cleaners that take care of your office or building space to the next level.
With the best cleaning supplies and equipment to tackle toughest dirt and grime, and leave your office bright and shining clean!
Can our team of cleaners help you?
For Sure! We have a lot of experience. We have the confidence that we can help you with your project in office cleaning in Santa Barbara.
These are some areas we serve:
Basic overview of our Santa Barbara Janitorial Services:
At Nancys Cleaning Services Of Santa Barbara use a wide variety of cleaning methods like: chemicals, and equipment to facilitate and expedite the cleaning process.
The scope of work may include all internal, general and routine cleaning – including:
floors
tiles
partition walls
internal walls
suspended ceilings
lighting
furniture
window cleaning
deep cleans of sanitary conveniences and washing facilities, kitchens and dining areas, consumables and feminine hygiene facilities as well as cleaning of telephones, IT, and other periodic cleaning as required. Carpet cleaning though, even with regular vacuuming, needs hot water extraction applied every 18 to 24 months. External cleaning, litter picking, and removal of graffiti may also be incorporated
Enjoy a cleaner, more organized work space with premium office cleaning services in Santa Barbara, CA
From the everyday tasks like emptying the office garbage and recycling, vacuuming the office and cleaning desks, to more specialized cleaning tasks like cleaning the office fridge and oven, tackling that office bathroom and cleaning interior windows, our team of office cleaners platform are here to ensure that your office is left gleaming and smelling fresh and clean.
Our Recurrent Cleanings:
Whether you schedule your visits every week, every two weeks, or monthly, a recurring cleaning service ensures you can make the most of your office. And vacuum lines. And shiny floors. And sparkling appliances.
Nancys Cleaning Services Of Santa Barbara general janitor duties often include the following tasks:
Cleaning and restocking bathrooms

Sinks
Toilets
Urinals
Floor cleaning, refinishing, and polishing (sweeping, mopping, scrubbing and buffing)
Clearing garbage bins
Restocking restroom paper products and other supplies such as feminine products and air fresheners
Cleaning mirrors

Cleaning floors (mopping, sweeping, polishing)
Carpet cleaning (dry method, extraction, steam and bonnet)
Cleaning carpeting (vacuuming)
Cleaning stainless steel and other special surfaces
Clearing lunch room/kitchen
Cleaning tables in cubicles, meeting rooms, etc…
Emptying trash and recycling bin
Unlocking and locking buildings at the beginning and end of the day
Stripping and waxing floors using Floor buffer
Cleaning air-conditioner vents
Litter picking
Spot cleaning (generally spills – coffee for instance)
Sanitization
Room setups (college/schools, etc.)
Porterage (internal deliveries; movement of equipment or people in hospitals)
Removing vomit, urine, and feces from public areas
Raising and lowering flags (schools)
What it includes:
Here's whats's included in your janitorial services:
Dust and wipe down all kitchen surfaces
Vacuum and mop floors
Clean the sink
Clean exterior of microwave and appliances
Clean outside of cabinets and drawers
Clean outside of oven and fridge
Clean stove
Dust and wipe down all surfaces
Vacuum and mop all floors
Make beds
Clean mirror and fixtures
Clean tables and chairs
Empty bins
Clean door/cabinet surfaces
Clean hallways, staircases
Clean cobwebs
Clean light switches and doorknobs
Dust and wipe down all surfaces
Clean the sinks
Clean the toilets
Clean counter tops
Clean tubs and showers
Clean outside of cabinets and drawers
Clean mirrors and fixtures
Vacuum and mop floors
 Clean Inside the Oven
Clean Inside the Fridge
Clean Interior Walls
Clean Interior Cabinets
Clean Inside Windows
Clean Baseboards
ABOUT US
25+ Years Of Establishment
+ Locally Owned & Operated
We have a proven track record of client satisfaction over the years. Cleaning is what we do best and always ensure the client is beyond satisfied with our services which is why they stay with us for many years while always recommending us.
As any business owner knows, time is money. So why waste your precious time organizing expensive office cleaning services or doing the work yourself when you could use us for a great cleaners office cleaning services in Santa Barbara to get the job done efficiently at an affordable price?
Office cleaning pros contact us for a one-off office cleaning, or even be booked to work with you regularly, ensuring your office is always clean and tidy. You'll have more free time to spend on the important aspects of running a business, like finding new clients, organizing client meetings and training your team for success. If you'd prefer to spend the time you gain taking leisurely lunch breaks at the park instead, you'll know you're returning to a sparkling clean office when you organize a cleaning visit from one of our cleaners.
Just contact us through our contact us page and get ready to enjoy a more productive week at the office!
Facility Security & Confidentiality
We are highly trained and take security very seriously. From facility security & safety practices to ensure your facility remains secured. Our staff are background checked, trained and educated on issues of confidentiality and privacy.
​
​We take protection of our clients and our employees very seriously.
We are bonded, insured with a $1,000,000 commercial general liability policy.
Quick Responsive Customer Service
We respond to all of our clients within 8 hours. Always responding fast and professional. If the staff missed something, we send someone immediately at our cost. We Truly believe the client is always right and our mission is to exceed their expectations.
Consistent Quality (Long-Term Quality)
We maintain consistent high quality by highly training our staff, frequent inspections and on each visit, our staff has to sign off the checklist so you "client" knows exactly what's being done. The owner and all supervisors have high standards and expectations.
Reliable
 24/7/365
Service
No matter what time or if its everyday or how big the facility is, we can get it done with high quality, on time and never miss a day. We have a flexible schedule and can adapt  to any request the client makes.​
No Contract Commitments
We are a Month To Month Service, cancel any time. This is for your peace of mind as we gain your loyalty by providing a service you're beyond satisfied.
Initial Deep Clean, Sanitation Fogging
Every new contract, we clean top to bottom to make everything spotless, then maintain everything cleaned. We will leave a disinfecting fogger at your facility to have it disinfected on each visit.
Great References,
Reviews + 25 years of Establishment
We have a consistent track record of client satisfaction over the years, we always go the extra mile to impress clients, even if its takes extra time/resources. We have many references and reviews from different companies in many industries, such as: doctors, rubber manufacturers, offices of any size, restaurants, builders, etc.