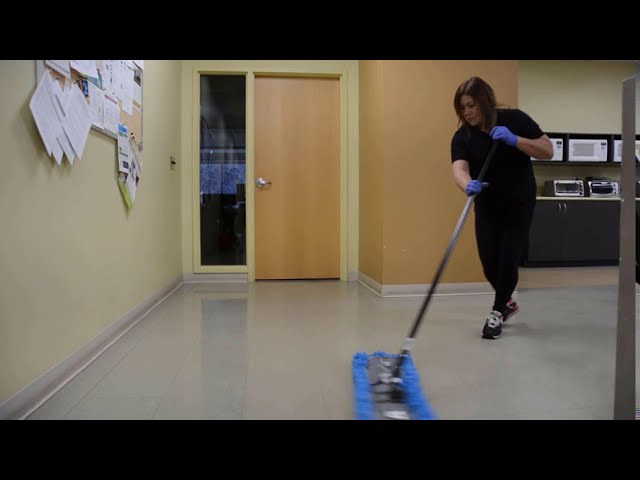 Cleaning Services
Residential - Commercial - Office facilities
Get A FREE Quote
Lompoc Cleaning Services
Nancys Cleaning Services Of Lompoc.
Our Janitorial Services:
Commercial Cleaning Services.
What we offer:
Sanitizing Products. (special products for disinfection)
Fully Insured. (Your home or business is protected with us)
Professional Cleaners.  (Always Improving.)
Always Same Cleaners* (Maintenance Clients)
No Contracts. (24-Hour Clean Guarantee*)
Professional Cleaning Supplies Included.
Special Products Supplies. (Medium & Heavy Cleaning)
Real Time Text & Email Reminders. (You will know who goes to your home or business.)
When it needs to get done right the first time.
| | Nancy's Cleaning Services | Typical Franchise | Independent Maids |
| --- | --- | --- | --- |
| Bonded and Insured | ✔️ | ✔️ | ❌ |
| Free Online Estimates | ✔️ | ❌ | ✔️ |
| Detailed Cleaning Checklist | ✔️ | ✔️ | ❌ |
| Small 1 or 2 Person Cleaning Teams | ✔️ | ✔️ | ✔️ |
| Professional Grade Cleaning Supplies | ✔️ | ✔️ | ❌ |
| No Contracts | ✔️ | ❌ | ✔️ |
| Online Booking | ✔️ | ❌ | ❌ |
| Trained & Vetted Employees | ✔️ | ✔️ | ❌ |
Discounts for recurring clientele
Looking to setup a regular cleaning? We offer huge savings to loyal customers (applies to second cleaning onward).
30% Off Weekly clients
Best Option
25% Off Bi-weekly clients
Most Requested
15% Off Monthly clients
Good Deal
Get your property cleaned. It's simple and convenient.
Why Choosing Us Is The Best Choice For Cleaning Services in Lompoc?
We perform every clean according to the needs of our customers. We are looking forward to making your property sparkling clean while giving you back some of the free time you deserve.
We provide cleaning services in Lompoc, CA We have great teams of hardworking Trusted Cleaners that take care of your property to the next level.
With the best cleaning supplies and equipment to tackle toughest dirt and grime, and leave your property bright and shining clean!
Can our team of cleaners help you?
For Sure! We have a lot of experience working with Homeowners or Renters, With 17 years of experience.  We have the confidence that we can help you with your project in Lompoc.
Cleaning Services Packages:
Basic Cleaning

Medium Cleaning

Heavy Cleaning

Extra Heavy+

All Surfaces.
Dusting.
Mop.
Spider webs.
Basic Supplies.

In & Out Surfaces.
Dusting.
Mop.
Spider webs.
Basic Supplies &
Basic Products.
Baseboards.
Windows Sills.
Fingerprint on Walls.

In & Out Surfaces.
Dusting.
Mop.
Spider webs.
Basic Products.
Special Products.
Special Supplies.
Baseboards.
Windows Sills.
Fingerprint on Walls.
Stains On Walls* (restrictions apply)

In & Out Surfaces.
Dusting.
Mop.
Spider webs.
Basic Products.
Special Product.
Special Supplies.
Baseboards.
Windows Sills.
Fingerprint on Walls.
Stains On Walls* (restrictions apply)
Too Many Trash.
Too Many
Washing Dishes (by hand)
Old grease that requires much more time.
Basic overview of our Lompoc Cleaning Services:
Guests Dropping In? Bring It On. That's the Power of our Maintenance Service.
Recurring Cleaning Is when your property is clean you will have the best moments you and family. The cleaning of your property is the most important since your family is there, and in the property is the place where 80% of diseases are generated. That is why a minimum regular cleaning is required once a month.
We offer Maintenance service:
Whether you schedule your visits every week, every two weeks, or monthly, a recurring cleaning service ensures you can make the most of your home. And vacuum lines. And shiny floors. And sparkling appliances. And bathrooms that never smell like bathrooms.
We offer the service of Move Out Cleaning. 
Move Out Cleaning Service is the process of a move out/in can leave your prior residence looking a little worse for wear, with scuffs on the walls, carpets full of footprints, and bathrooms that probably need a good scrubbing.
Fortunately, the professional cleaning teams at Lompoc are here to handle the task. Performing a deep clean before moving out is beneficial especially if you have a security deposit on the line. (Learn how to get your deposit back)
How much does it cost for a move out cleaning?
This depends on how big is the home also the cleaning that is required but move out cleaning costs are somewhere between $150 and $250 on average, will $300 being the rough price for a 1,000 sq. ft. home.
What is included in a move out cleaning?
Our basic move-in/move–out house cleaning session include some or all of the following based on the specific needs: Thorough cleaning of the home's bathrooms including tub, shower, sinks, toilets, floors, mirrors, light fixtures, baseboards, inside and out of cabinets and closets.
Deep Cleaning is always when your home have the first cleaning is a while.
What is included in a deep house cleaning?
Every "Deep Clean" includes the "Basic Clean" with detail emphasis and focus on build up, plus the following: Ceiling fan blades (washed) Moldings, woodwork, and window sills (hand washed or wiped) Baseboards (hand washed or wiped, reachable)
Deep Cleaning consists of washing down your cabinets, baseboards, door frames, and doors. We will also clean your light fixtures and blinds and detail the kitchen and bathroom areas.
Move In Cleaning can do a number on your new home. Boxes and packing papers are everywhere, the kitchen is probably a disaster, and you've got way too much on your plate to worry about cleaning everything up right now. Let Nancy's Cleaning Services Of Lompoc  clean up the mess surrounding you, and help you get your property ready for a wonderful new life.
Office Cleaning
Your office building is the face of your company. To keep your organization at its best, we provide Office Cleaning Service of the highest standards backed by us who understand your unique needs. We help provide a clean, healthy environment for you and your employees that is done to your complete satisfaction.
What it includes:
Here's what's included in Nancys Cleaning Services Of Lompoc
Dust and wipe down all kitchen surfaces
Vacuum and mop floors
Clean the sink
Clean exterior of microwave and appliances
Clean outside of cabinets and drawers
Clean outside of oven and fridge
Clean stove
Dust and wipe down all surfaces
Vacuum and mop all floors
Make beds
Clean mirror and fixtures
Clean tables and chairs
Empty bins
Clean door/cabinet surfaces
Clean hallways, staircases
Clean cobwebs
Clean light switches and doorknobs
Dust and wipe down all surfaces
Clean the sinks
Clean the toilets
Clean counter tops
Clean tubs and showers
Clean outside of cabinets and drawers
Clean mirrors and fixtures
Vacuum and mop floors
 Clean Inside the Oven
Clean Inside the Fridge
Clean Interior Walls
Clean Interior Cabinets
Clean Inside Windows
Clean Baseboards
Focus on Your Life and enjoy the wonders that Lompoc offers you, Not on Your Cleaning Schedule.
When you trust  Nancys Cleaning Services Of Lompoc for your property cleaning needs or any cleaning project , you'll be surprised by how much time you have to enjoy your daily life in Lompoc, CA.
Head to a coffee at Starbucks and explore Lompoc.
However you choose to spend your time in Lompoc, you can rest assured that you'll be able to focus on the things that really matter, not your endless to-do list.
Frequently asked questions (FAQ)
Yes, we are insured and bonded. We understand that it is a privilege to be in your property, and we are always careful. In the unlikely event that an object is damaged, please notify us within 24 hours.
The following is a list of Lompoc area that Nancys Cleaning Services Of Lompoc serves:
With our service we offer you the security of an excellent job.
Insured (any damage is covered) Professional Cleaners. With reminder system via Email or Text Message.
Our average per hour is between $45 to $65.